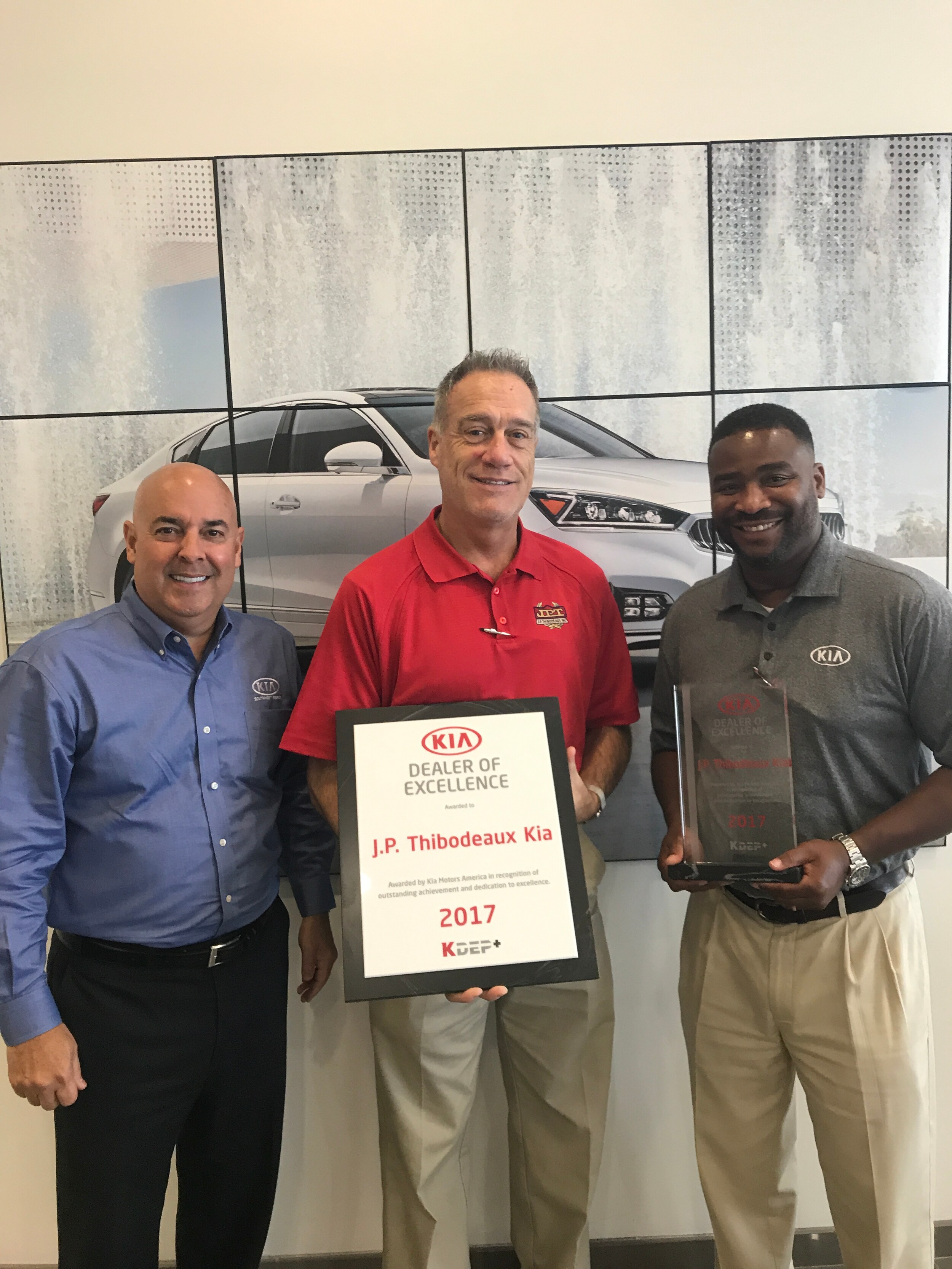 J.P. Thibodeaux Kia is pleased to announce that we have been selected to receive recognition with one of the brand's highest accolades, the Kia Dealer Excellence Program (KDEP+) certification. Dealers that are presented with a KDEP+ certification have been recognized by Kia Motors America who demonstrate a high-quality level of performance and value within a number of areas such as sales, service, facility cleanliness, staffing and training requirements, and adherence to capacity standards.
Therefore, it is not only an honor to receive such high recognition for the premium level of quality that we strive for but since this award is only presented to a limited number of dealerships throughout the country we are proud to be part of that exclusive group.
Stop by and see us here at J.P. Thibodeaux Kia for the premiere experience that all of our team members work to provide our customers as we help you find your next vehicle.